The donkey hide trade in East Africa has reached unprecedented levels. If we don't move fast, hundreds of thousands of donkeys will die.
Donkeys are being slaughtered for their hides to meet an ever-increasing demand for Ejiao, which is used in traditional Chinese medicine (TCM) and beauty products. Ejiao is made from the gelatin produced from donkey hides.
For centuries, donkeys have been slaughtered in China for these products. There used to be about 11 million donkeys in China— but in the last 20 years, that number has dropped to 6 million. With their donkey population dwindling, demand has led to a search for a new supply of skins. This has caused an explosion of donkey smuggling and slaughtering across Africa to capitalize on this awful industry. Kenya is now an epicenter for the trade, and it's having devastating effects on the donkey population and on the families who depend on their donkeys for survival.
The treatment of donkeys in this process is often gruesome and has a huge impact on the livelihoods of people in the areas we serve. Donkeys are being stolen, horrifically mistreated and cruelly slaughtered—sometimes in the brush or street just outside their owners' property. The current rate of theft, smuggling and slaughter in East Africa has the potential to kill one thousand donkeys every single day.
Not only are donkeys suffering and being killed at an unprecedented rate, but the loss of a donkey is crushing for the people who depend on these animals to survive. Families that lose a donkey can suffer colossal damage. By losing a donkey, many lose access to water, to earning money, to the ability to send their children to school, to putting food on the table—all setbacks that can plunge an already poor family even deeper into poverty.
Last year alone, 159,631 donkeys in Kenya were slaughtered for their skins. An estimated 60 donkeys a week are being stolen from Kenyan owners who depend on them for daily life and to make a living. At this rate, donkeys will vanish from the African continent by 2023. We must accelerate our action—we must ban the trade of donkey skins, crack down on smuggling, and protect the donkeys.
With your help, we can stop this. Brooke USA is committed to changing laws, protecting the innocent donkey owners, and safeguarding the donkeys—but we can't do it without you. This crisis has reached a boiling point. Our sister organization, Brooke, already has a team working on the ground in Kenya. Partners are ready to work with us in this fight. Local communities are crying out for support. And we need your help.
Our initial goal to address this crisis is $25,000 online and $100,000 total—but we know that is just a starting point. Please, give what you can today to help end this terrible trade. The number of donkeys in Kenya is already reducing at an alarming rate. The reports (and photos) of what are being done to these animals are devastating. We need to stop the slaughter, ban the trade, and save the thousands of lives that this brutal practice puts at risk.
Brooke USA is Funding Brooke's Efforts to…
• Call for a ban on the trade of donkey skins from Kenya and a crackdown on cross border smuggling of donkeys into Kenya for their skins.
• Fund resources for advocacy and community engagement work.
• Work on the front line with the communities dealing with this crisis.
• Empower and support partners and communities to gather evidence to underpin their position with governments.
• Collaborate with wildlife conservation organisations to learn from their experiences. We already work closely with other animal welfare organisations through the International Coalition for Working Equids, implementing OIE welfare standards.
• Involve the World Organisation for Animal Health (OIE) and the Food and Agriculture Organization of the United Nations to get the issue on the worldwide agenda.
We are calling for a ban on the trade of donkey skins from Kenya and a crackdown on cross-border smuggling of donkeys into Kenya for their skins.
You can help by donating to the cause.
Out of respect for your sensitivity and passion for equines, we have made a choice not to share any photos of the slaughter with you. These images are very graphic and distressing. However, we can make them available to you should you want to use them as a tool to inform others.
Please reach out to Emily Marquez-Dulin (305-505-6170 or emily.dulin@brookeusa.org) or Amanda Miller Kelley (574-286-7892 or amanda.miller@brookeusa.org).
DO THEY DESERVE TO SUFFER? DONATE TODAY TO STOP THE THEFT & SLAUGHTER.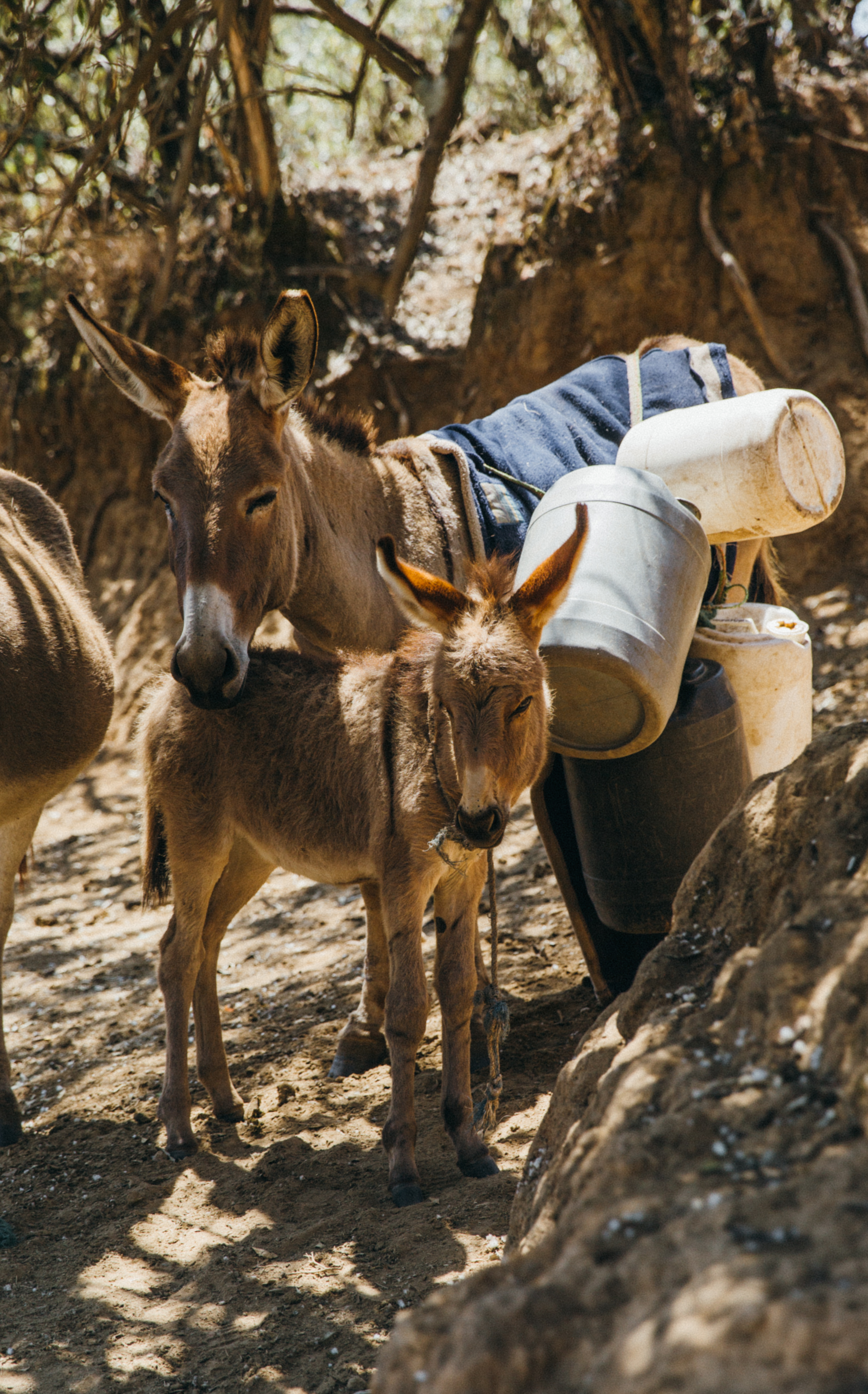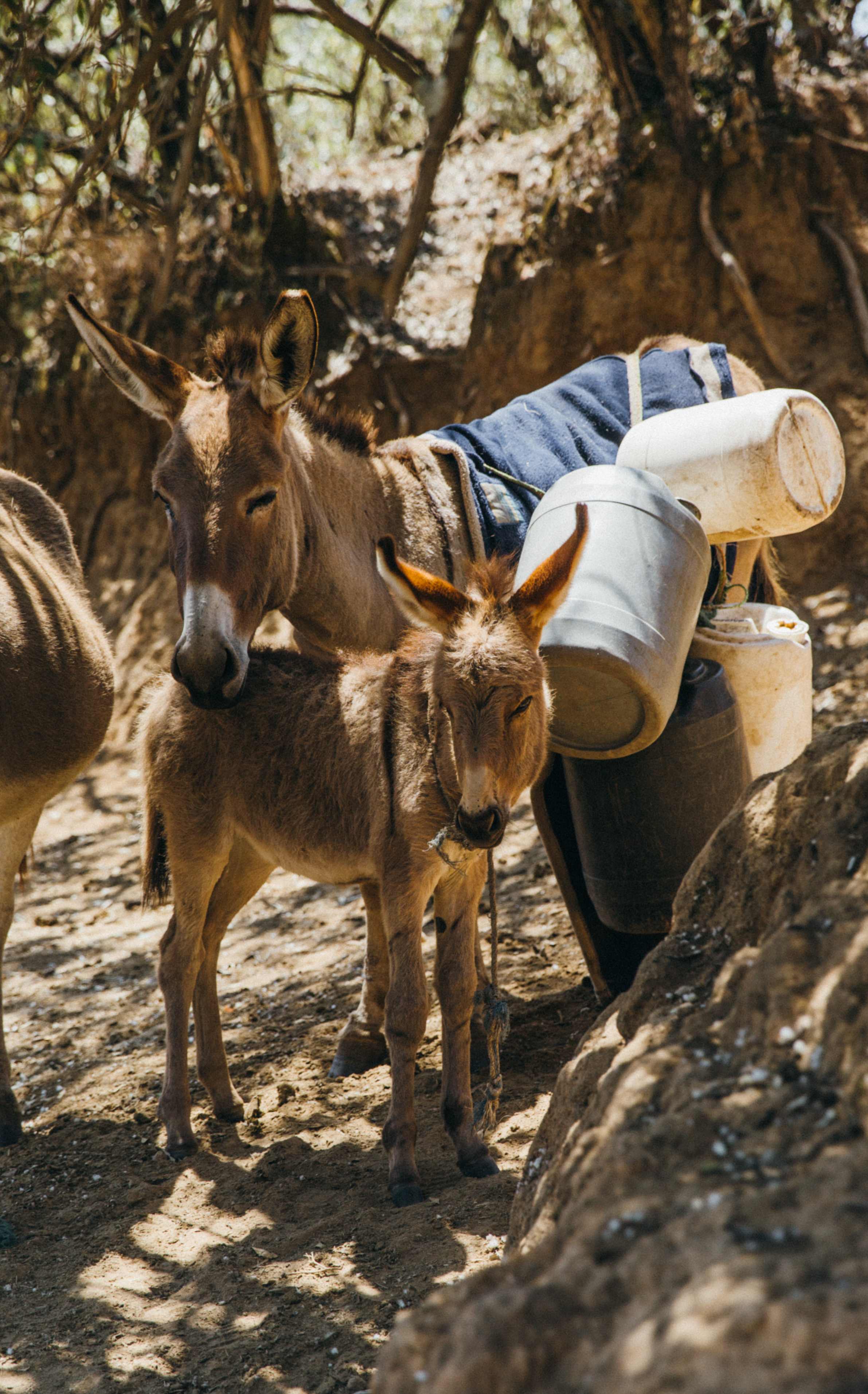 Looking for more ways to support The Donkey Hide Crisis?